Professional Development Course
Infant-Toddler Classroom Assistant
Course Begins as soon as you enroll!

Eligible Hours: 35

100% Online

Duration: 4 Weeks

Great for: teachers and administrators

Access for 3 months
Certification of Completion Included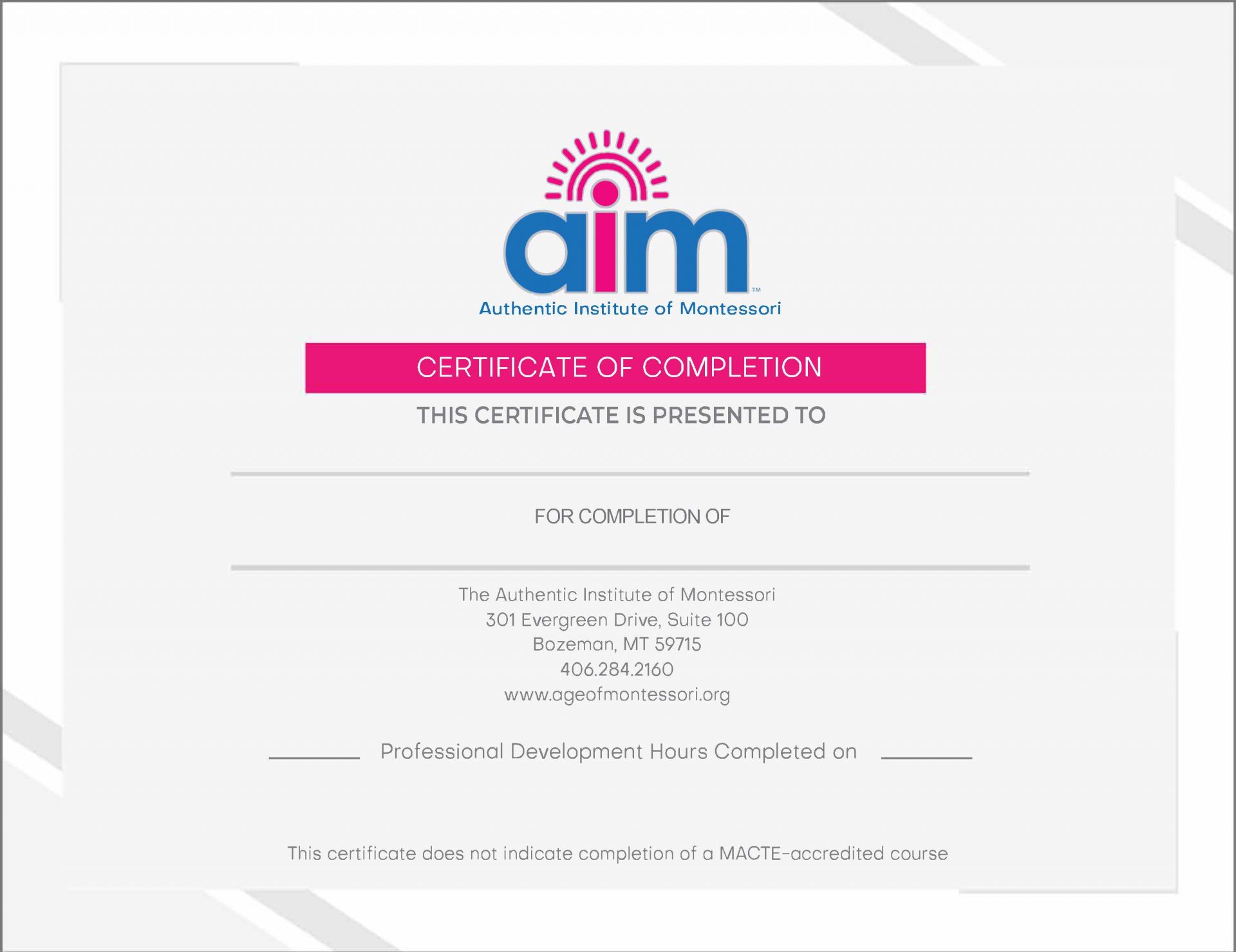 Course Structure:
Discover a rich blend of instructional resources across seven meticulously crafted units, each designed to support your learning journey:
Engaging Video Content: Visualize key concepts through dynamic video presentations that vividly illustrate Montessori practices for infants and toddlers.
Expert Articles and Book Excerpts: Immerse yourself in the wisdom of Mary Ellen Maunz and other acclaimed Montessori authorities, gaining insights from enlightening articles and book excerpts.
Collaborative Discussion Platform: Participate in a vibrant online forum where you can engage with classmates, sharing ideas, reflections, and newfound knowledge

Completion and Convenience:
This entirely online course offers the flexibility of self-paced learning. Over the course of approximately four weeks, you'll acquire 35 clock hours of eligible training, all while gaining confidence in your role as an Infant-Toddler Montessori Assistant.
Embrace the journey towards excellence. Enroll now to chart your path to competence, connection, and meaningful contribution.
Join us today and step into your role as an Infant-Toddler Montessori Classroom Assistant with renewed confidence and purpose.




Course Overview
Are you new to your role as an Infant-Toddler Assistant or seeking guidance to establish your presence within the classroom? Embrace this course as your pathway to confidence, enabling you to forge genuine connections with the children and enhance your collaborative role within the teaching team.
Course Highlights:
Embark on a transformative journey tailored for Infant-Toddler Assistants, equipping you with the skills and assurance needed to excel in your role:
Embracing Montessori Principles: Immerse yourself in the Montessori methodology as it pertains to the unique needs of infants and toddlers, providing you with a solid foundation for classroom engagement.
Defining Your Role: Explore the multifaceted responsibilities of an Infant-Toddler Montessori assistant, empowering you to meaningfully contribute to the growth and development of young learners.
Nurturing Relationships and Building Trust: Acquire effective techniques to cultivate strong bonds and establish trust with the children under your care, fostering a secure and enriching learning environment.
Skillful Conflict Resolution: Develop the ability to intervene, redirect, and resolve conflicts in a manner that nurtures positive interactions among the children, facilitating harmonious coexistence.
Comprehensive Curriculum Insights: Delve into crucial Montessori curriculum aspects pertinent to infants and toddlers, guided by the expertise of Mary Ellen Maunz and other distinguished Montessori educators.

Purchase this course and recieve immediate access for 3 months!
Our students love our
approach to learning
"It was wonderful. The online learning made it possible for me to juggle between my study and my family and my work. It is making learning accessible. The self-pace learning was wonderful, it allowed me to schedule the study time to fit our busy life. I got to learn so much..."
-Course Graduate
"This course was perfect! I'm the Office Manager and Director of Admissions at a Montessori school, it is really important to me to understand the method very well as one of the main parts of my job when working with admissions is to explain about the Montessori method to families who are new to it..."
-Course Graduate
"I love how Mary Ellen is so enthusiastic when she talks about Montessori. It made the whole PD enjoyable! I'm so glad that I learned more about the Montessori method and what is going on inside the classrooms..."
-Course Graduate
How It Works
Step 1
Click register now to purchase this course.
Step 2
You'll receive an email from Authentic Institute of Montessori confirming your purchase.
Step 3
Have fun learning & completing the course!
Step 4
After finishing this course you will automatically receive your Certificate of Completion via email.
Frequently asked questions
Q: Do I have to check in at specific times?
A: No, this course is completely self-led. No matter what country or time zone you are in you won't miss a thing. We will be offering an OPTIONAL group meeting with the teacher, time TBD.
Q: Will my state recognize these hours for CEU?
A: This depends on the state. Please contact your state education officials to double check.
Q: Will I receive a certificate of completed hours?
A: Yes, upon completion of the course you will receive an official certification to present to your state and school.
"In order to meet the needs of our children, we must first understand them."
– Mary Ellen Maunz, founder Authentic institute of Montessori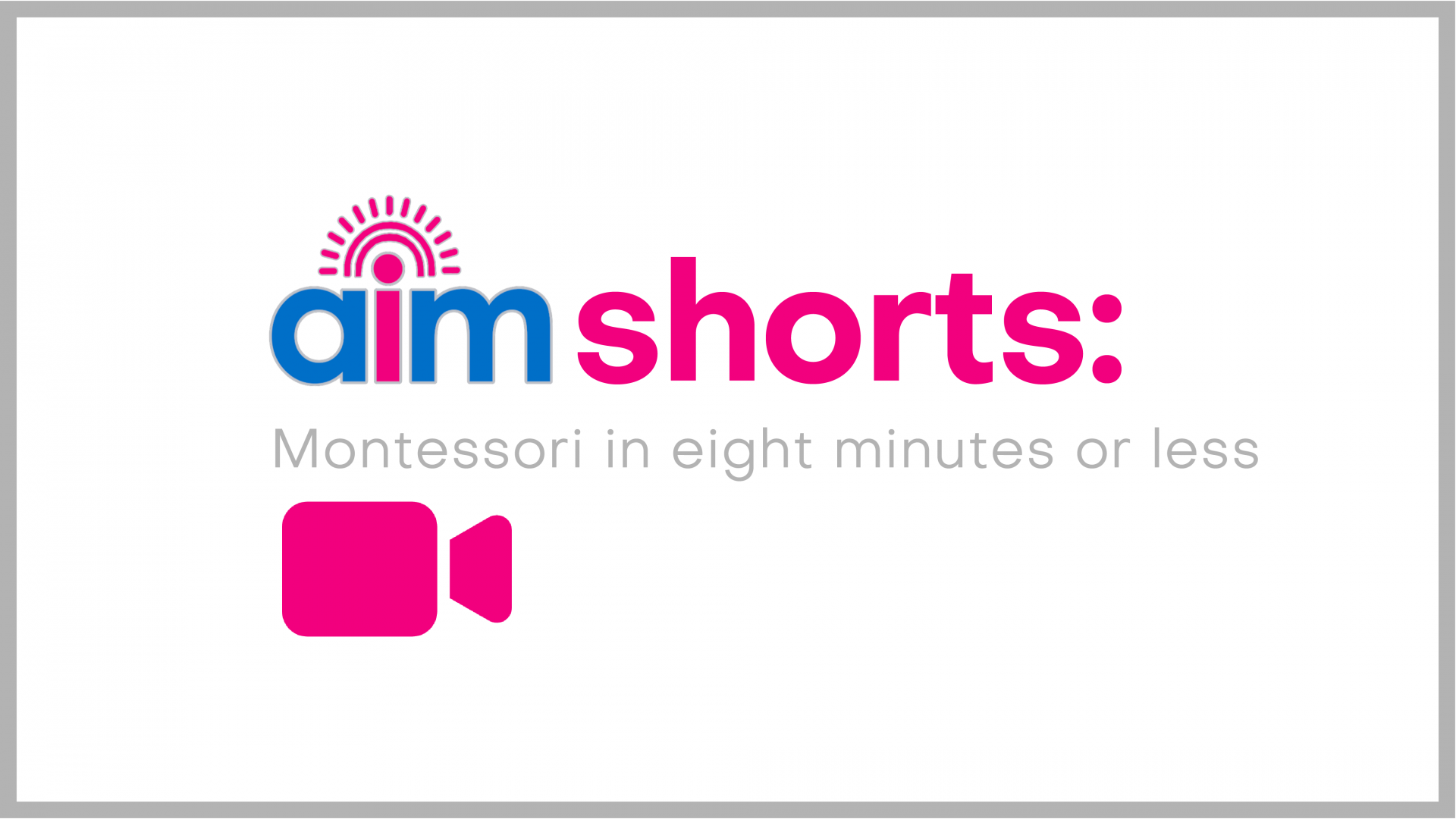 Welcome! Please share your name and email address to enjoy this AIM Shorts collection