Elementary I
Montessori Certification
Flexible, online or in-person, MACTE accredited. aim offers it all.
Encounter moments of joy and discovery in the elementary environment!

course overview
It is a grand adventure to become an elementary level Montessori guide! During this course you will delve deeply into the philosophy and psychology of Montessori education for 6- to 9-year-old child. Children in this age group have moved from the absorbent mind to the reasoning mind, and the Montessori elementary curriculum focused on capturing their imagination and building a genuine interest in learning!



what sets us apart
a
i
m for a
meaningful future
in Montessori education
Authentic Montessori Training
Our programs are developed and led by aim founder and program director Mary Ellen Maunz. Mary Ellen has been active in the Montessori community since 1971. In addition to teaching and leading Montessori schools, she has served as the Commissioner for Accreditation and Member of the Board of Directors for MACTE and held the position of Vice-President of the International Association of Montessori Educators (IAME) She has also been honored as the recipient of the esteemed MACTE Wisdom of the Elders award.
Superior Online and
In-Person Instruction
Our highly qualified faculty members present course materials with the help of our amazing aim video production team. Every lesson is produced, edited and perfected before it reaches our students. Our faculty members travel far and wide to observe and interact with our interns, connecting on a professional and personal level. aim residencies are broadcast live with the help of a film crew and in-person residencies are hosted in Montessori schools across the nation. We spare no effort in delivering the authentic Montessori experience to each of our students.
Innovative Montessori
Resources
We are dedicated to providing the most comprehensive and creative resources available to our aim students and alumni. aim offers 380 video lesson demonstrations, hundreds of lectures, detailed digital manuals, over 75 webinars and 20 professional development courses – all presented with the utmost care and high-quality video production. We aim to provide the most innovative tools for modern Montessorians.
Multi-tiered Levels of Training & Certification
Intent on sharing the authentic Montessori message with as many people as possible, we have expanded our slate of online and onsite programs. We offer four levels of training and certification - meeting the unique needs of our students across the globe. We are sure to have a program that can fulfill your Montessori goals.
meet our elementary faculty
elementary I & II level coordinator
Suzanne Tipton found Montessori while working as a high school Math & Science teacher in Thailand. She completed the Lower Elementary course with Age of Montessori and led her own Lower Elementary classroom at Montessori School of Louisville for four years. She made the difficult decision to leave the classroom in pursuit of her passion for training teachers.

Montessori education changed her life and she is eager to help others realize the beauty of this style of teaching. She lives in Tennessee near her niece, Kathryn, and nephew, David Michael, whom she adores wholeheartedly. (They think Auntie Q is a party!)

She also loves to draw, travel, read, scuba dive, hike, camp, and especially cooking. She has been working on writing her own cookbook for a few years now so if you are interested in vegetarian recipes, look no further!
elementary I & II instructor
Janet Nordemann began her career in education in 1971 in a traditional school in the St. Louis, MO area. In 1976, she discovered Montessori and in 1980 received her AMS Montessori Elementary 6 – 9 certification. Recently, she earned her Montessori Elementary 9 – 12 certification from Age of Montessori (now aim). In 2000, she became certified in Gifted Education. After teaching 40 years in both lower and upper elementary and in a gifted program, she retired from the classroom in 2011. In 2011
Janet joined the Board of Directors for Authentic Institute of Montessori and served as a volunteer. in 2015, she began working at aim in the elementary teacher training program. She's had many meaningful moments teaching, one being the two weeks spent in Russia teaching adults about Montessori. Mentoring and advising teachers who are taking their Montessori training is the highlight of her career.
Montana is now her home where she lives with her husband. She likes traveling, going for walks or soaking in the beautiful Montana hot springs. She enjoys reading history books, biographies, and the occasional historical fiction novel. She is a lifelong learner who is grateful for the opportunities she's had to continue learning through her work and recreation.
elementary I & II instructor
Karla is a part-time instructor for Age of Montessori, where she has trained teachers in 2 upper elementary residencies, worked as a mentor and co-led webinars on dyslexia and teaching Montessori online during the pandemic.

Karla received a bachelor's and a master's degree in special education from Florida State University. She has over 40 years of teaching experience in both regular and special education, and during that time continued her studies in educational research, brain-based learning and obtaining her Montessori certification for ages 6-12.

During her last 15 years of teaching, Karla taught in a public Montessori school in Jacksonville, Florida. She retired in June of 2021 but continues her work with aim and as a reading tutor in a Title 1 elementary school.

When she is not pursuing her educational interests, Karla enjoys gardening, travel, cooking, Pilates and spending time with family and friends.
elementary I & II instructor
Amy grew up on Alabama's Gulf Coast, spending most of her childhood on or near the water. She studied fine art in college and later built a successful business photographing weddings using medium format film. While working as a photographer, Amy also began to teach art in community centers, museums, and as a volunteer in a public high school. Her love of teaching grew, and she began to study various alternative approaches to education. She moved to Boston and worked at a large homeschool resource center, working with children of all ages. There, Amy continued to learn about different approaches to education, and her love for and interest in Montessori grew.

After five years in the snowy Northeast, Amy returned to the South and settled in Florida, where she began working as an assistant teacher in a Montessori elementary classroom. She enrolled in teacher training and is now in her fifth year as a lead teacher in a 6-12 class. Amy views teaching as spiritual work, work which calls us to connect meaningfully with the children in our care, to cultivate classroom communities in which every child feels valued, and to nurture a deep love of the world we live in.

In her free time, Amy continues to enjoy film photography, as well as singing, kayaking, curling up with a good book, watching old movies, and going to the beach. She lives outside of Orlando, Florida with her husband and two daughters.
online faculty advisor
After completing college, Fana discovered Montessori as a teacher in an early childhood classroom. She was immediately convinced by the method and trained with Authentic Institute of Montessori in Early Childhood and Elementary I.
She also holds a M.Ed. in Curriculum and Instruction and a B.S. in Education K-8 from Montana State University. Fana has always had a passion for teaching and has been in a Montessori classroom since 2015. Currently, she co-teaches in a Lower Elementary Classroom in Honolulu, Hawaii.


In her free time, Fana enjoys traveling the world, surfing, hiking, cooking, and spending time with family and friends.
online faculty advisor
Greg began his interest with Montessori after enrolling his son into the Toddler program at the local Montessori school. While finishing up his bachelor's degree through Montana State University he was offered a part-time job at his son's school as a office and classroom assistant.
Over the next few years the job grew offering him experience in the Infant, Toddler, and Early Childhood classrooms. Along with learning the business side of how to operate a non-profit Montessori, he continued to be amazed at the Montessori philosophy and what the curriculum had to offer. When the school's director offered the opportunity to start an Elementary program he jumped at the chance and enrolled in the AIM certification program. In August 2022 Greg gained his MACTE certification in ELI and ELII.


Greg guides the combined Lower and Upper Elementary class at Montessori Island School in Livingston, MT. In his free time Greg enjoys spending time in his garden, floating the river, exploring the outdoors with his family and sitting down with a good book.
elementary I course content
elementary II (ages 9-12) certification
We are excited to share that we will be offering a stand alone upper elementary course starting in May 2023
aim training and certification programs
which program is right for you?
Essentials
Fully online, self paced, great for independent learners
Career Starter
Fully online, faculty guided, upgradable to Online Career Pro or Career Pro
Online Career Pro
Fully online, faculty guided, virtual residency, independent internship
Career Pro
MACTE Accredited Program, Online courses, faculty guided, 3 week in-person residency, supervised internship
#authenticmontessori | #innovativemontessori | #aimfamily
what our aim alumni have to say
"I mean, how cool is it that you not only get these manuals describing each step of what each lesson entails, but you're able to watch and experience spot as a teacher, go through each step of those lessons and you can watch it as many times as you need.
You can look at that video and it's going to give you the confidence you need to go in there and just nail it. I love the video library. It's amazing."
"What I love about aim is that you're getting a super comprehensive understanding of the philosophy and teachings of Maria Montessori, and then you're going into the classroom and you are figuring out how to do it yourself, and you are getting the tools both through faculty observation and mentoring, how to really make it your own. I loved the in-depth understanding that I received in the academic program."
"The online course was so thorough and thoughtfully done that I knew during the course that I was going to be very well prepared and good at what I was doing. As somebody who is very invested in what it means to be a teacher, not just to deliver content, but to affect a child's life, the online course created space for me to explore and refine those parts of myself in preparation to be a better guide for the children in my care."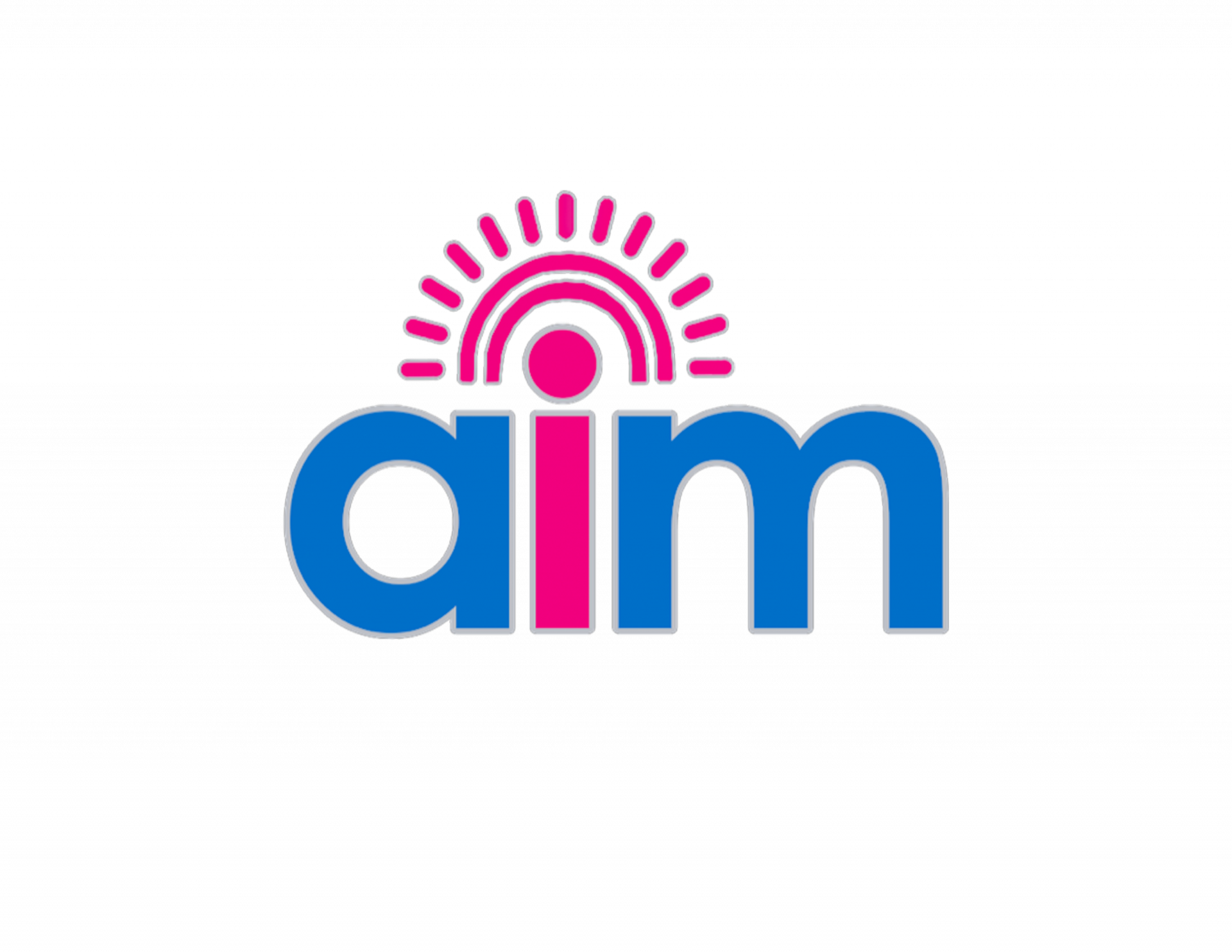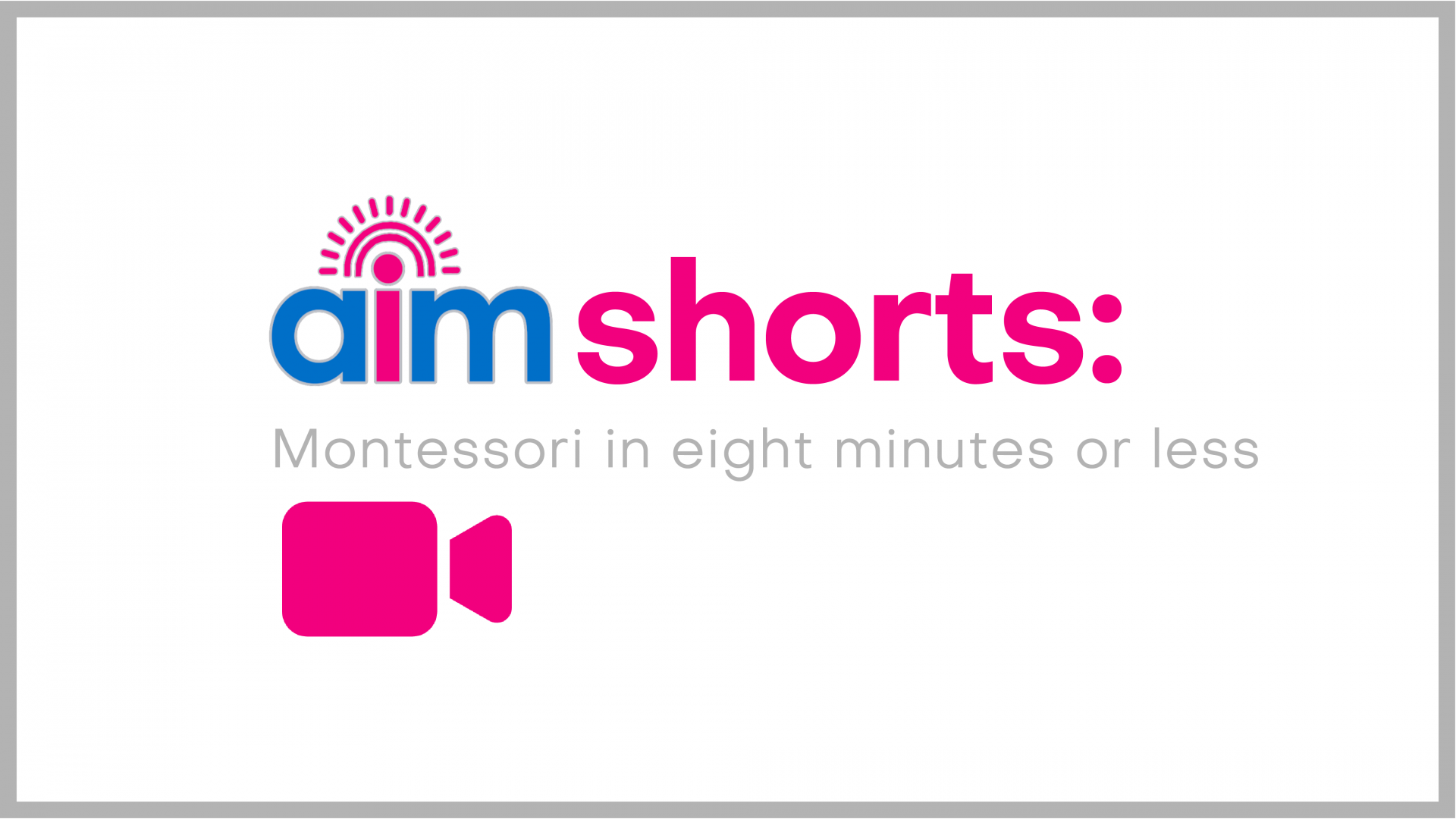 Welcome! Please share your name and email address to enjoy this AIM Shorts collection