Infant-Toddler
Montessori Certification
Flexible, online or in-person, MACTE accredited. aim offers it all.
Discover the joy in serving the youngest members of our communities!
Course Overview
Birth to 3 years is such a unique time in a child's life. This rich, full, and inspiring course is a thorough guide to meeting the needs of these youngest members of our communities. You will study every stage of the development that occurs between birth and three years – the foundation of all future learning! From bonding to personality development – this is an exciting time during which adults need to give their very best to support the ever-changing needs of infants and toddlers. This course will not just prepare you to be with children, but the work and words of Maria Montessori will have a transformative effect on you as both a teacher and a human being.
a
i
m for a
meaningful future
in Montessori education
Authentic Montessori Training
Our programs are developed and led by aim founder and program director Mary Ellen Maunz. Mary Ellen has been active in the Montessori community since 1971. In addition to teaching and leading Montessori schools, she has served as the Commissioner for Accreditation and Member of the Board of Directors for MACTE and held the position of Vice-President of the International Association of Montessori Educators (IAME) She has also been honored as the recipient of the esteemed MACTE Wisdom of the Elders award.
Superior Online and
In-Person Instruction
Our highly qualified faculty members present course materials with the help of our amazing aim video production team. Every lesson is produced, edited and perfected before it reaches our students. Our faculty members travel far and wide to observe and interact with our interns, connecting on a professional and personal level. aim residencies are broadcast live with the help of a film crew and in-person residencies are hosted in Montessori schools across the nation. We spare no effort in delivering the authentic Montessori experience to each of our students.
Innovative Montessori
Resources
We are dedicated to providing the most comprehensive and creative resources available to our aim students and alumni. aim offers 380 video lesson demonstrations, hundreds of lectures, detailed digital manuals, over 75 webinars and 20 professional development courses – all presented with the utmost care and high-quality video production. We aim to provide the most innovative tools for modern Montessorians.
Multi-tiered Levels of Training & Certification
Intent on sharing the authentic Montessori message with as many people as possible, we have expanded our slate of online and onsite programs. We offer four levels of training and certification - meeting the unique needs of our students across the globe. We are sure to have a program that can fulfill your Montessori goals.
meet our infant-toddler faculty
aim founder & program director
Mary Ellen earned her M.Ed. in Integrative Education with an emphasis on Montessori from Endicott College, and she holds a BS in Child Development from the University of La Verne. She also holds an AMI Montessori diploma for ages 2½ – 7 and a Pan-American Montessori Society diploma for ages 6 – 12. She has a certificate of Pastoral Care from Houston's Institutes of Religion where she studied the Catechesis of the Good Shepherd with Dr. Sofia Cavalletti.

She has lectured widely both nationally and internationally for more than 30 years on multiple topics relating to children and education. She founded a Montessori teacher education institution in St. Petersburg, Russia, in 2007, where she taught every summer for a number of years.

Mary Ellen also has an extensive background as a school consultant and as the co-creator of a successful business in early reading products, the Early Reading Company. She was lead author of the book, Learning to Read is Child's Play, published in 2000.

In addition to her personal projects and work at Authentic Institute of Montessori, Mary Ellen has been active in the Montessori community over the course of her career, serving as Commissioner for Accreditation and Member of the Board of Directors for MACTE from 1992-2000 and holding the position of Vice-President of the International Association of Montessori Educators (IAME) from 2001-2004. Her contributions were recognized in 2013 when she was honored as the recipient of the esteemed MACTE Wisdom of the Elders award.

Mother of three grown children, Mary Ellen's great passion is exploring the deeper spiritual message of Maria Montessori. She loves to read, swim, and hike with friends and family.
infant-toddler level coordinator
Nancy McNabb is a parent of four adult children, a grandparent of nine grandchildren, a Montessori teacher and school administrator, a Montessori consultant and parent coach. She holds a Bachelor of Science degree in Psychology and a Master's Degree in counseling from Florida State University. Her love for children led to her pursuing the Montessori Early Childhood certification where she was trained by Dr. Elizabeth Caspari and Mary Ellen Maunz in 1983.
Upon graduation, Nancy founded her first school in the Twin Cities and later taught in and directed a large Infant/Toddler Community. Being in the classroom with these young children inspired Nancy to complete her Montessori Infant/Toddler certification with the American Montessori society in Boulder, Colorado in 1994. She has taught in and been the administrator of two other successful Montessori schools in Montana over the past 39 years.
Nancy helped to develop the Montessori Infant/Toddler Teacher Course for aim which launched in September 2021. She is the main instructor of the course, and oversees and mentors the students and interns. She is delighted to work for aim fulfilling a long-time goal of training teachers and parents to observe children, prepare the environment and themselves to meet the children's needs, and to become loving, peaceful, and positive role models for the children in their lives. 

In her spare time Nancy enjoys gardening, taking walks and playing with her nine grandchildren.
infant-toddler course content
aim training and certification programs
which program is right for you?
Essentials
Fully online, self paced, great for independent learners
Career Starter
Fully online, faculty guided, upgradable to Online Career Pro or Career Pro
Online Career Pro
Fully online, faculty guided, virtual residency, independent internship
Career Pro
MACTE Accredited Program, Online courses, faculty guided, 3 week in-person residency, supervised internship
#authenticmontessori | #innovativemontessori | #aimfamily
what our aim alumni have to say
"It ticked all the boxes that I needed ticked. It was affordable. It was online, which was really nice and it was accessible in a way that some of the other companies weren't. I was looking for something that mattered, something that meant something and something that I could really believe in. And when I found aim that really spoke to me because I felt like that could be something that could change my life."
"What I love about aim is that you're getting a super comprehensive understanding of the philosophy and teachings of Maria Montessori, and then you're going into the classroom and you are figuring out how to do it yourself, and you are getting the tools both through faculty observation and mentoring, how to really make it your own. I loved the in-depth understanding that I received in the academic program."
"The online course was so thorough and thoughtfully done that I knew during the course that I was going to be very well prepared and good at what I was doing. As somebody who is very invested in what it means to be a teacher, not just to deliver content, but to affect a child's life, the online course created space for me to explore and refine those parts of myself in preparation to be a better guide for the children in my care."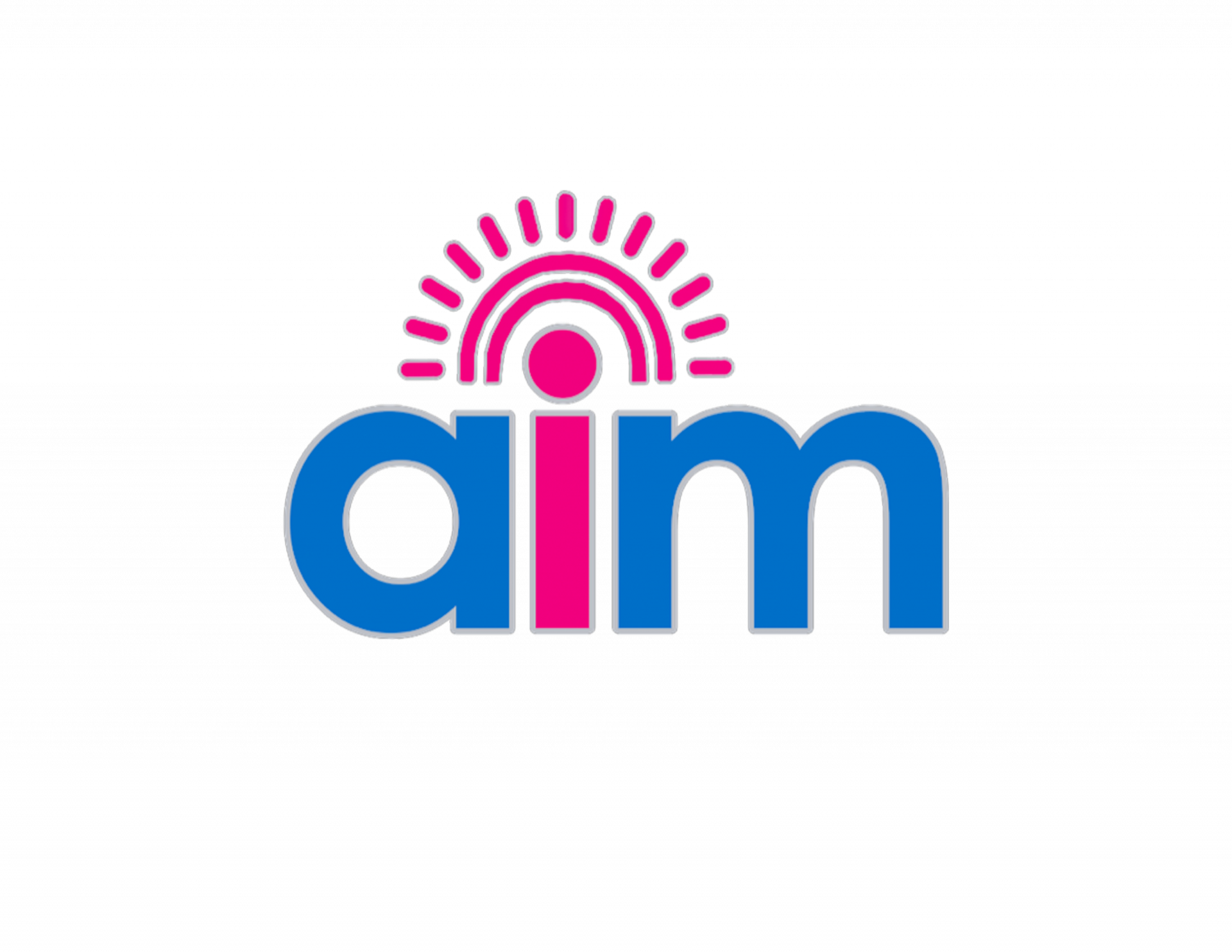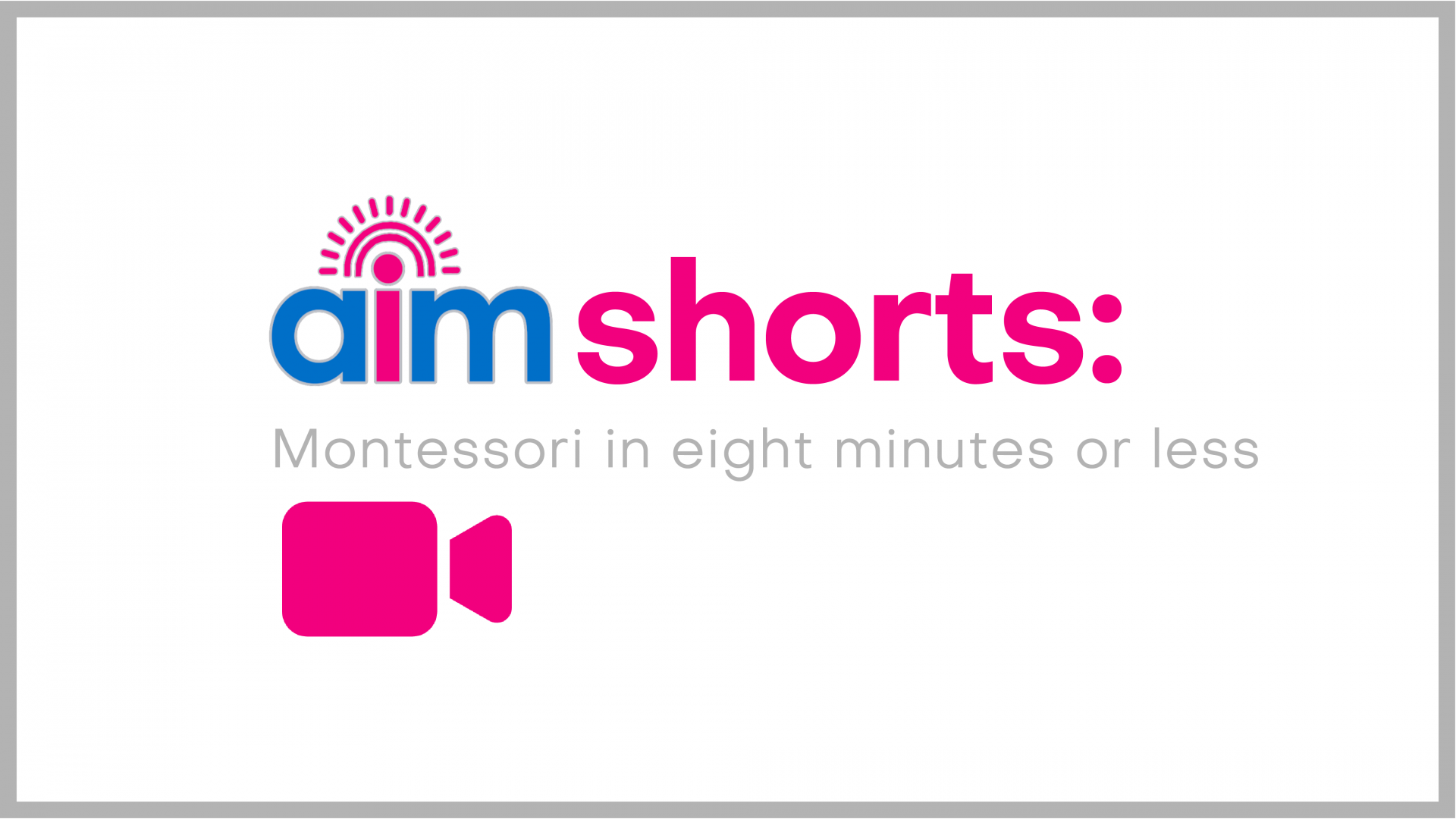 Welcome! Please share your name and email address to enjoy this AIM Shorts collection