Early Childhood
Montessori Certification
Flexible, online or in-person, MACTE accredited. aim offers it all.
Embrace the wonder that children ages 3-6 have to offer!
course overview
During this course you will delve deeply into the philosophy and psychology of Montessori education for the 2 and a half to 6-year-old child. You will also gain the foundational knowledge of the 4 great Montessori avenues of learning, practical life, sensorial, language and math. Montessori classified children in this age group in the absorbent mind stage – ready and excited to engage in learning and exploration! This course will teach you how to capitalize on that excitement by preparing an environment in which children will thrive.
a
i
m for a
meaningful future
in Montessori education
Authentic Montessori Training
Our programs are developed and led by aim founder and program director Mary Ellen Maunz. Mary Ellen has been active in the Montessori community since 1971. In addition to teaching and leading Montessori schools, she has served as the Commissioner for Accreditation and Member of the Board of Directors for MACTE and held the position of Vice-President of the International Association of Montessori Educators (IAME) She has also been honored as the recipient of the esteemed MACTE Wisdom of the Elders award.
Superior Online and
In-Person Instruction
Our highly qualified faculty members present course materials with the help of our amazing AIM video production team. Every lesson is produced, edited and perfected before it reaches our students. Our faculty members travel far and wide to observe and interact with our interns, connecting on a professional and personal level. AIM residencies are broadcast live with the help of a film crew and in-person residencies are hosted in Montessori schools across the nation. We spare no effort in delivering the authentic Montessori experience to each of our students.
Innovative Montessori
Resources
We are dedicated to providing the most comprehensive and creative resources available to our AIM students and alumni. aim offers 380 video lesson demonstrations, hundreds of lectures, detailed digital manuals, over 75 webinars and 20 professional development courses – all presented with the utmost care and high-quality video production. We aim to provide the most innovative tools for modern Montessorians.
Multi-tiered Levels of Training & Certification
Intent on sharing the authentic Montessori message with as many people as possible, we have expanded our slate of online and onsite programs. We offer four levels of training and certification - meeting the unique needs of our students across the globe. We are sure to have a program that can fulfill your Montessori goals.
meet our early childhood faculty
early childhood level coordinator
Kara is the Level Coordinator for Early Childhood. Before working at AIM Kara received her Montessori training through Age of Montessori (AIM) and started her teaching journey. She taught in Montana as well as Colorado.
In her time in Colorado Kara had the wonderful opportunity to help open a new Montessori school with the goals and passions to have a truly authentic and positive cultured school .Kara has visited Mexico and Honduras to visit schools in several different rural cities within both countries. In those schools she worked with teachers to empower them to teach the children with all their passion as well as provided them with new materials for their classrooms.
Kara has had a passion for children since high school. She discovered the Montessori philosophy and began her journey leaning and developing herself as a teacher and guide to the children and later on other teachers as well. She hopes to inspire and empower more teachers as she works at Authentic Institute of Montessori.
Outside of school, you can find Kara looking for adventure outside, climbing cliff sides, and enjoying time with her husband, two kids, and family dog, Whiskey River.
early childhood instructor
Diana lives in North Carolina where she has continued to work for AIM since 2012.
From 1975, after reading her first Montessori book --"Her Life and Works" while pregnant with her first child, Diana has taught in many Montessori classrooms across the country, in both private schools and public Montessori.


The opportunity to continue sharing the Montessori message and help with the training of Montessori certified teachers came after her retirement from public Montessori—what a blessing that was!

She loves to be outdoors in nature, and to spend time with her two adult children and grandchild.
early childhood instructor
Liz currently teaches in a primary classroom at King's Wood Montessori School in Foxboro, Massachusetts. She lives in Sharon, Massachusetts with her husband where they raised two children, a recent college graduate and rising college junior. Liz holds a M.Ed. in Montessori Education from Xavier University, a Montessori Early Childhood Certification from aim, and a B.A. in U.S. History from Central Connecticut State University. Her experience as an educator spans over 20 years both as a high school teacher, and for the past 11 years in an early childhood Montessori classroom. 
In her free time, Liz loves to read, hike, practice yoga, travel, cook, and spend time with family and friends. She is also a huge Boston Celtics fan!
early childhood instructor
Maleah has been teaching at the Montessori School of Yakima in Yakima, WA since 2016. She holds a Montessori Early Childhood Certification from aim., a M.A. in Environmental Education from California State University of San Bernardino, and a B.S. in Recreation Management from Central Washington University. She has worked at a variety of summer and environmental education camps and transitioned into teaching after her daughter began her Montessori education at age 5.

Maleah lives in Yakima with her husband and their daughter. They spend most of their summer and many weekends in the woods at camp. In addition to sewing things for her classroom, Maleah loves hiking with her family, skiing, playing music, and reading.

early childhood course content
aim training and certification programs
which program is right for you?
Essentials
Fully online, self paced, great for independent learners
Career Starter
Fully online, faculty guided, upgradable to Online Career Pro or Career Pro
Online Career Pro
Fully online, faculty guided, virtual residency, independent internship
Career Pro
MACTE Accredited Program, Online courses, faculty guided, 3 week in-person residency, supervised internship
#authenticmontessori | #innovativemontessori | #aimfamily
what our aim alumni have to say
"I mean, how cool is it that you not only get these manuals describing each step of what each lesson entails, but you're able to watch and experience spot as a teacher, go through each step of those lessons and you can watch it as many times as you need.
You can look at that video and it's going to give you the confidence you need to go in there and just nail it. I love the video library. It's amazing."
"What I love about aim is that you're getting a super comprehensive understanding of the philosophy and teachings of Maria Montessori, and then you're going into the classroom and you are figuring out how to do it yourself, and you are getting the tools both through faculty observation and mentoring, how to really make it your own. I loved the in-depth understanding that I received in the academic program."
"The online course was so thorough and thoughtfully done that I knew during the course that I was going to be very well prepared and good at what I was doing. As somebody who is very invested in what it means to be a teacher, not just to deliver content, but to affect a child's life, the online course created space for me to explore and refine those parts of myself in preparation to be a better guide for the children in my care."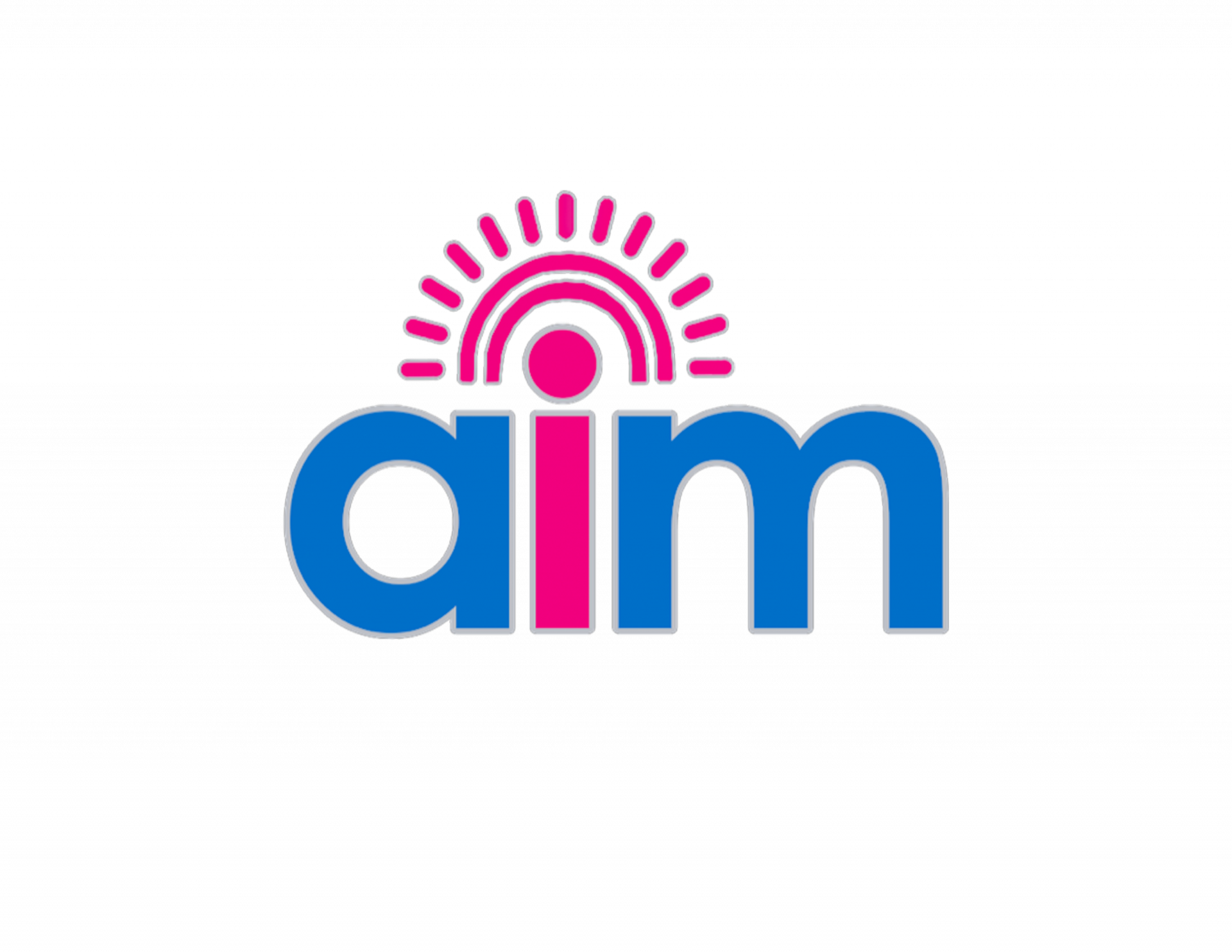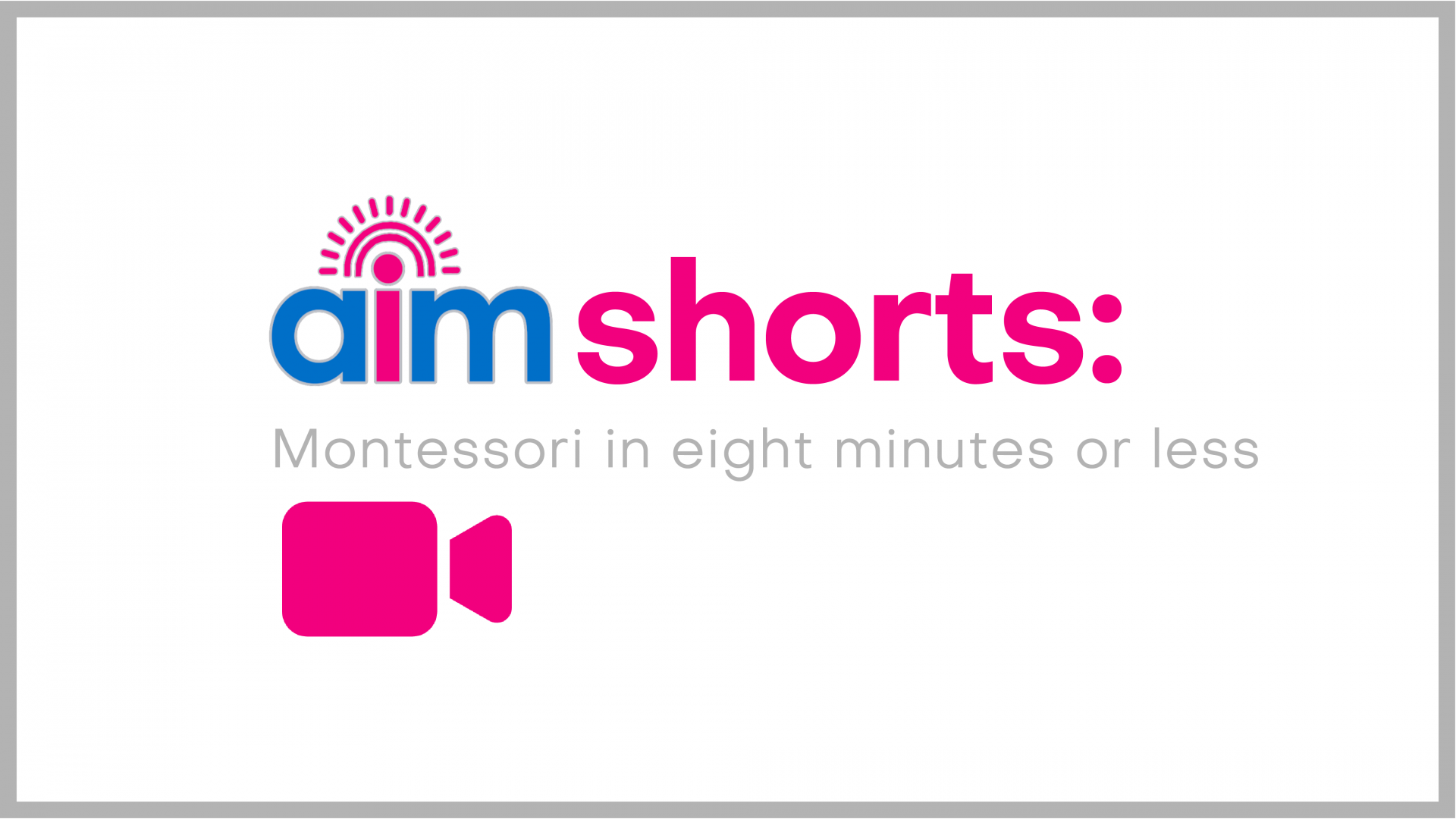 Welcome! Please share your name and email address to enjoy this AIM Shorts collection